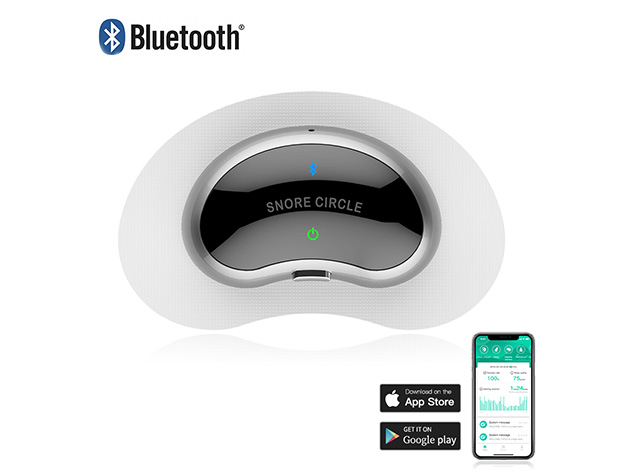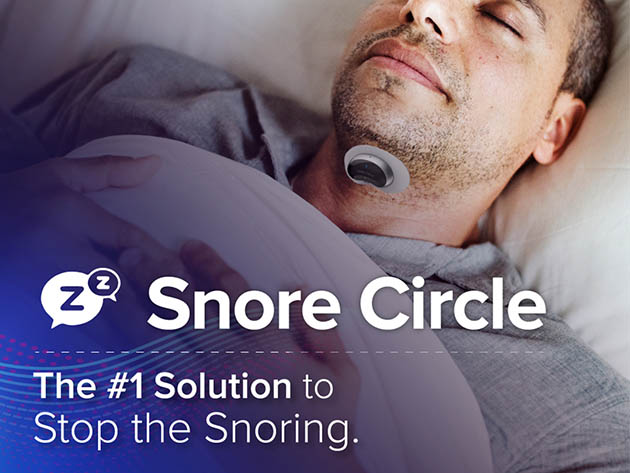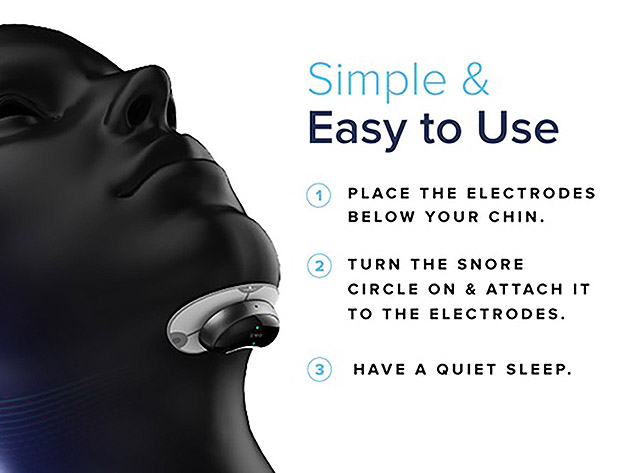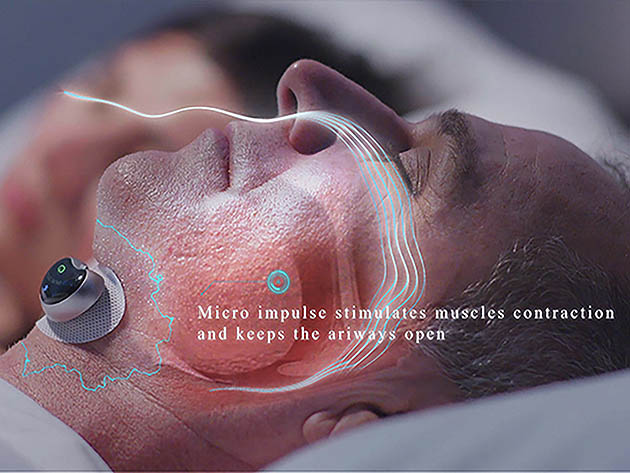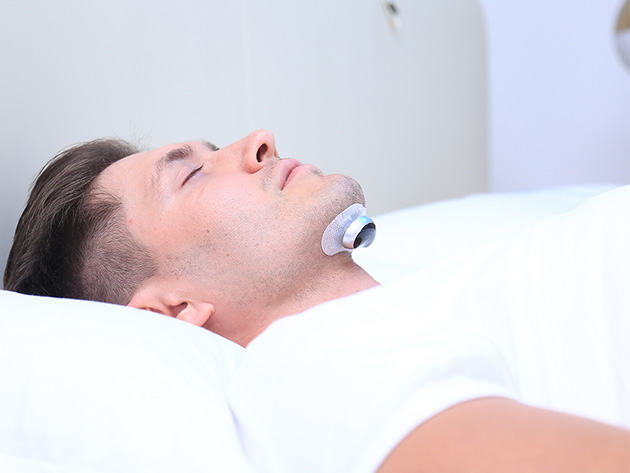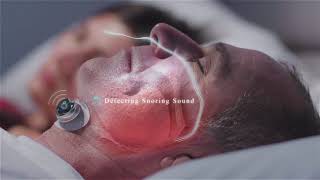 Snore Circle Anti-Snoring Sleep Aid Muscle Stimulator
by VVFLY
This Electronic Muscle Stimulator Helps You to Stop the Snoring & Guarantees Quality Sleep
Description
Snoring is the hoarse sound that occurs while you're sleeping when the flaccid muscles on your throat block the airways, which then prevents the air from flowing freely through the nose and throat as you breathe. This physical obstruction can be caused by various factors, including an unhealthy lifestyle, nasal problems—sleep deprivation, and so on.

With the Snore Circle Smart Electronic Muscle Stimulator placed comfortably under the chin as you sleep, the sensors in the device will work to detect and collect snoring data. As it identifies the snoring sound, the device will emit 10-60Hz mixture micro impulses to your chin nerves ranging from weak to strong. This will guide the muscle around the throat to tighten and open up the airway to make you breathe smoothly and quietly. When the snoring stops, you enter into a deep and good sleep.


Bone conduction. Accurate snoring recognition & strong anti-interference ability
Muscle stimulator. When snoring is detected, it guides the muscle around the throat to tighten & open up the airway to make you breathe smoothly and quietly
Data collection. Works to detect & collect snoring data and displays it via app
Medical-grade. Safe to use & does not cause skin irritation
Easy to use. SImply attaches below the chin
How to Use
Place the electrodes below your chin
Turn the Snore Circle on & attach it to the electrodes
Have a quiet sleep
Reviews
WAREABLE: "The Snore Circle might be the cure to your snoring nightmares"
Cool Wearable: "So you are tired of snoring and disturbing your partner at night? With Snore Circle, you can deal with it."
Trend Hunter: "Those looking for a snoring solution will find the Snore Circle to be one of the more advanced options out there when it comes to eliminating the night time annoyance."
Gadgetsin: "Its portable design makes it a nice travel gadget for snorers."
Specs
Specs
Color: white
Materials: PET + ABS & Medical-grade Conductive Strips
Dimensions: 1" x 1.59" x 0.51"
Weight: 0.35oz
Anti-snoring levels: 10-60Hz
Run itme: 20 hours
Standby time: 50 hours
Battery voltage: 3.7V/80mAh
App: Sleeplus (iOS or Android)
Comfortable
Medical-grade
Compatibility
Android 4.3 or later
iOS 7.0 or later
Includes
Snore Circle Anti-Snoring Sleep Aid Muscle Stimulator
1x Charging Cable
1x Charging Base
10x Conductive Strips
1x User Manual
Shipping
Ships to US
Expected Delivery: Jun 10 - Jun 16